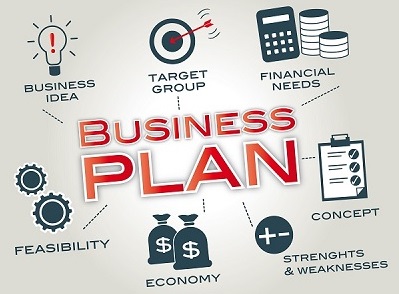 The primary objective of our accounting advisory services is to obtain the company information necessary to inform decision-making.
1. INITIAL ANALYSIS
Initial analysis of the company's operational and functional needs to determine the most suitable accounting system.

Development of an exclusive Accounting Plan based on your needs and specific characteristics.

Determine material and personal means to review or implement an efficient accounting system that controls all business activity.

Planning, organization and computerization of the company Administration.

Preparation, implementation and monitoring of budget control systems.
2. OFFICIAL ACCOUNTING BOOKKEEPING
Accounting bookkeeping zbased on information partially processed by the client (records of invoices issued and received, drafts of VAT returns for the period, account statements, etc.).

Preparation of the accounting books, based on original documentation or copies provided by the company in a supporting role (invoices issued and received, bank statements, etc).
3. LEGALIZATION OF ACCOUNTING AND FILING OF ACCOUNTS IN THE COMMERCIAL REGISTRY
Legalization of accounting books.

Filing the Annual Accounts.
4.DATA-PROCESSING IN ACCOUNTING MANAGEMENT
We are currently licensees of the firm TRESOR, which offers a simple but powerful computer application for accounting and billing management.
This program represents a very efficient solution for a wide variety of companies. We can offer this IT solution directly, along with the corresponding installation, implementation and assistance services.
5. ANALYSIS AND EXECUTION OF ECONOMIC AND FINANCIAL REPORTS.
The purpose of economic-financial advice is to consolidate and increase corporate assets by providing management and shareholders or participants with the appropriate and necessary information for optimal business management through:
Viability plans.

Company valuations in possible transfers.

Analysis and implementation of internal control systems, as well as business organization systems.

Annual budgets for each line of business.

Profit and loss analysis.

Balance sheet analysis.

Analytical reports on the economic situation of the company, such as profitability, productivity and sales prices.

Analysis and evaluation of business costs.

Business financial analysis: calculating all kinds of financial ratios such as debt, analyzing own resources and the average periods of payment and collection.
In this sense, it should be noted that we have extensive experience, working with a large number of companies from different sectors and dimensions, which means that we are well-positioned to give quality advice to our clients for decision making and how to approach day-to-day business matters.